Noël 2021.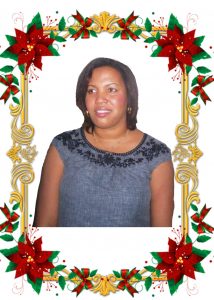 La fête de Noël reste l'une des dates les plus importantes du calendrier chrétien et aussi l'une des fêtes familiales les plus populaires en notre Haïti et en les pays du reste du monde. Nous ne sommes pas sûrs de pouvoir sauvegarder la fête de Noël, cette année encore, puisque nous faisons face à une insécurité de plus en plus exigeante et dangereuse.  La pandémie sévit et est en mesure de gâcher les fêtes. Irons-nous jusqu'au bout pour sauver la fête de Noël de la morosité que veut imposer le covid 19 ?
Nous ne sommes pas sûrs que les membres éloignés des familles doivent présenter leur carte de vaccination avant le réveillon. Certains préfèreront porter leur masque pendant toute la durée du diner de Noël pour ne pas inquiéter ceux qui ne veulent pas être contaminés. Mais il faudra avant tout qu'ils dégustent les bons plats sans le port du masque. Les jeunes ne pourront pas embrasser leurs tantes et leurs cousins qu'ils ne voient pas souvent puisqu'ils habitent à l'autre bout du pays.  Ils ne recevront pas des cadeaux du père Noël, qui ne va pas peut-être tenir le coup, vu qu'il est âgé.  Mais heureusement que les responsables de l'OMS nous rassurent que le Père Noël est immunisé contre le Covid 19 et pourra sans problèmes distribuer les cadeaux aux enfants du monde entier.
Quant à la messe de minuit du 24 décembre, elle sera annulée dans de nombreux pays.  Dans les lieux où cette messe importante sera chantée, le nombre de fidèles non seulement sera limité mais il faudra aussi s'inscrire à l'avance pour y assister. Encore une fois, le pape François devra célébrer la messe de minuit à sept heures et demie du soir pour respecter le couvre-feu en vigueur en raison de la pandémie.  La fête de Noël ne sera pas fêtée avec faste cette année, comme l'exige la tradition. Après tout, selon l'évangéliste Luc, l'enfant Jésus était né dans une mangeoire, sans grande pompe, car il n'y avait pas de place pour Marie et Joseph dans la salle des hôtes.
Auteur
Valérie Armand
Christmas 2021.

The Christmas Holiday is one of the most important dates of the Christian calendar and remains one of the most popular holidays in our country Haiti and the rest of the world. We are not sure that we have the power to save Christmas again this year, since we are facing a more and more challenging and dangerous lack of safety. The pandemic rules and can spoil the holidays. Are we going to the end to save the Christmas holidays from the gloominess that can cause Covid 19?
We are not sure if extended family members will have to show their vaccination card, to be invited to the Christmas dinner.  Some will prefer to wear their mask during the Christmas feast so that they will not scare the ones who don't want to be contaminated.  First and foremost, they will have to enjoy great food without wearing the mask. The young ones will not be allowed to hug their aunts and cousins, whom they see very rarely because they live at the other end of the country.  They will not receive gifts from Santa Claus, who will not endure the pandemic because of his old age.  But fortunately, the heads of the WHO reassured us that Santa Claus is immunized to Covid 19 and will be able to distribute gifts to the children of the whole world without difficulty.
When it comes to the midnight mass on December the 24th, it will be cancelled in numerous countries. In the places where this important mass will be held, the number of believers allowed will be limited and they will have to apply in advance to attend mass. Once again, Pope Francis will have to celebrate the midnight mass at seven thirty in the evening, so that he respects the current curfew due the pandemic. Christmas will not be celebrated with splendor this year, as tradition requires.  After all, according to Luke the evangelist, the child Jesus was born in a manger without great fanfare because Mary and Joseph did not find any space in the guest room.
Author
Valérie Armand